Jesus said, "Let the little children come to me..."
Park Chapel Kids is all about partnering with parents and volunteers in sharing God's Word with the next generation so they may come to know Jesus and grow in a personal relationship with Him!

Our kids experience a safe, age-appropriate environment where they learn about Jesus in a creative and relevant way.

At Kids Check In, we will meet your family, check your child into our system, then one of our volunteers will lead you to their age-appropriate room. You and your child will be given matching name tags exclusive to your family and your visit. Your child will wear the name tag portion while you keep the matching tag. Return to your child's room and show your tag in order for your child to be released back to you.
KidsTown
(Birth through Kindergarten)
Transit
(1st through 6th grade)
Open at 9/9;15am & 11am (1st-5th only)
Superstart is a conference for 4th-6th graders allows preteens to grow in their faith in Christ and with each other. This is a Friday night-Saturday afternoon event. Schedule details are below:

-Drop off at 4:30pm
-Eat dinner at PC & head to the Creek
-Stay overnight at PC and return to the Creek Saturday AM
-Pick up at 4pm Saturday afternoon

Registration is limited, so sign up by February 20th!
180 is our 4th-6th grade youth group that meets on the first Sunday every month at 12:15pm beginning February 2022.
Click below to register.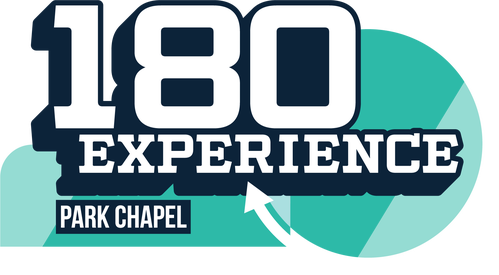 Journey to the Cross Callout
On April 9th, from 1:00-5:00pm, Park Chapel and Brandywine Community will be hosting an Easter Experience at PC's campus. This event, known as Journey to the Cross, is approximately a 45-50 minute tour for couples and families to see what the last days of Jesus' life looked like and reflect on what He came to earth to do for us!
If you are interested in volunteering for this special Easter event, please plan to attend the callout meeting happening on February 13 at 1:30pm
Register
here
Interested in serving with Kids Ministry? Fill out the form below!