The Unraveled Club is getting ready to celebrate another year of sewing for the Lord! When Ruth Almeida felt God place this special calling on her life to unite women who had skills but no outlet for them, she had no idea it would have come this far. God has blessed these women at every turn with supplies, friendship, service opportunities and fun.
The work of this group is based on the scripture from 2 Corinthians 1:3-4:
All praise to God, the Father of our Lord Jesus Christ. God is our merciful Father and the source of all comfort. He comforts us in all our troubles so that we can comfort others. When they are troubled, we will be able to give them the same comfort God has given us.
The mission of the Unraveled Club is to provide comfort in a variety of ways.
When: 3rd Monday each month from 10a - 3p in room 200 (aka The Family Room)
Puppy Pillows
Community North and Eskenazi Hospitals have asked the club to provide puppy pillows to comfort children during their stay. Over the last 5 years, the club has prepared and delivered over 1,200 puppies!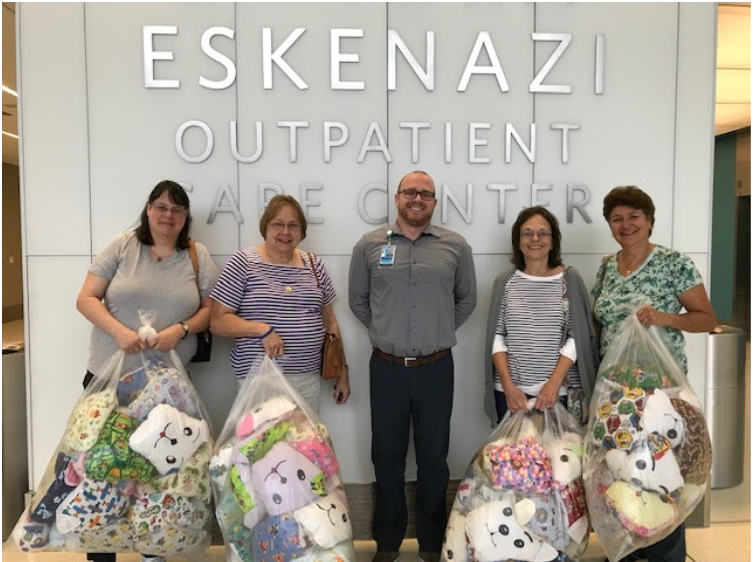 Days for Girls Sanitary Kits | Backpacks for Kenya
Around the world, girls and women resort to using rags, mattress stuffing, banana leaves, feathers and even cow dung to manage their menstruation. Days for Girls provides a safe, beautiful, washable and long-lasting alternative that women can count on month after month - along with vital health education.
With donated materials, the sewing club has sewn these kits to help women around the world. Sending over 800 kits to meet the needs of women in Uganda, Kenya and India with 350 kits ready to be sent.
Backpacks are also sewn and taken to Kenya to help children keep their school papers organized for the long walks to and from school.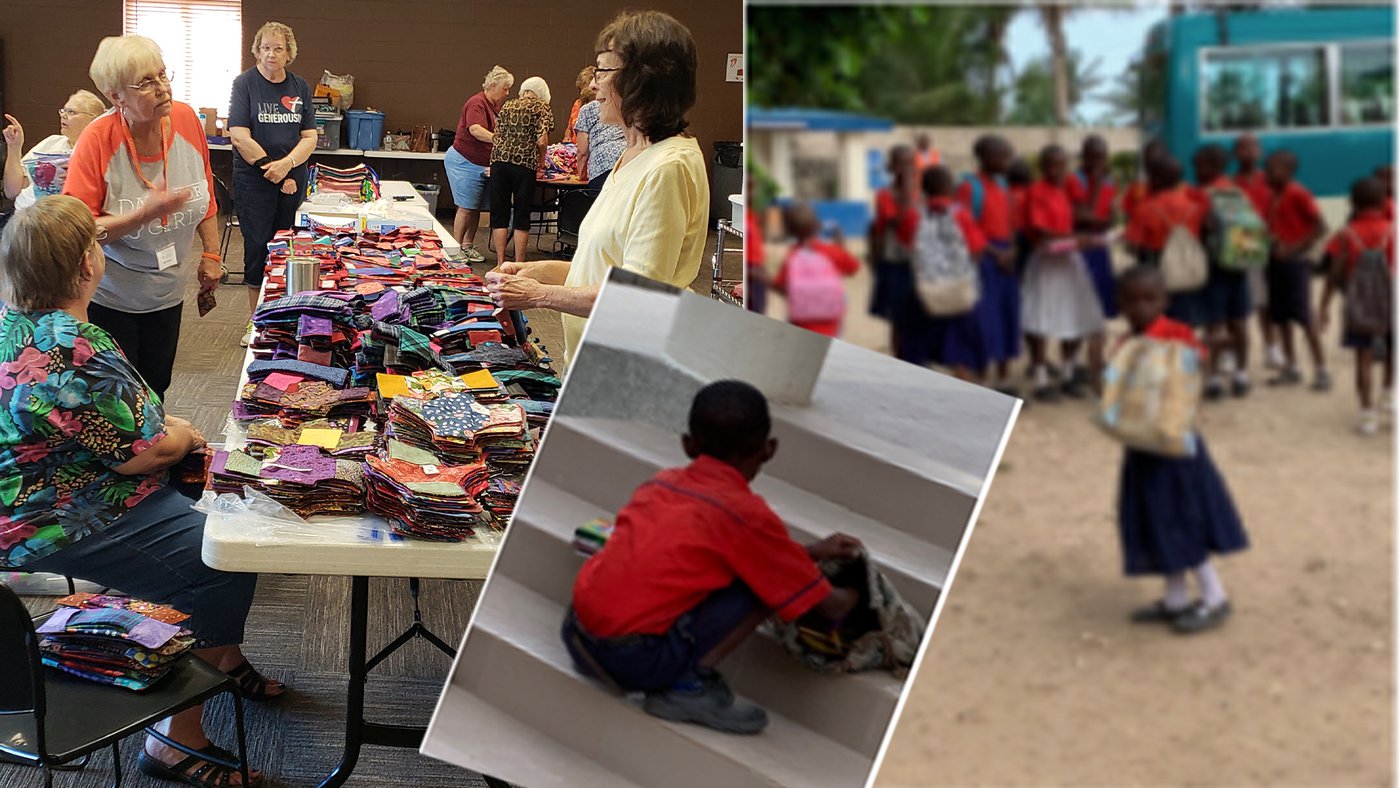 Masks for COVID-19
This group of 26 ladies has made 6,062 masks in the past 3 months - for communities, hospitals, nursing homes and schools. What a wonderful example of how God asks us to work together to accomplish something no one can do alone!
"The Lord laid this on our hearts and we did it for HIM! I feel so blessed." -- Janet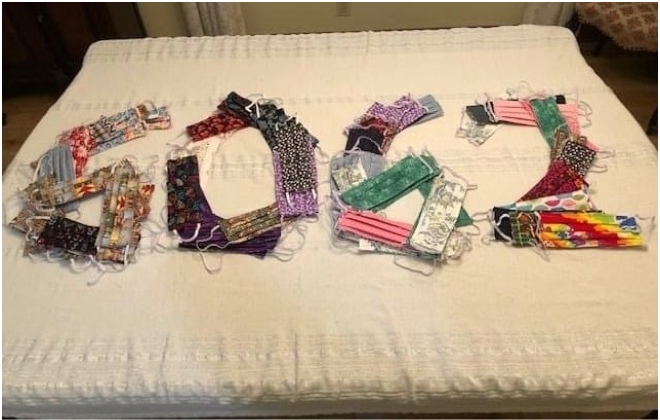 Lovey's for Preemies
Inspirational Hearts are given to mothers whose newborn infants have been admitted to the Newborn Intensive Care Unit. The fabric heart is worn against the mother's skin so that the fabric absorbs the scent of the parents. The heart is placed with the baby in the isolette or crib so the mother is always with her child.
Nurses in the NICU have seen first-hand how a fussing baby will calm down when a heart with the parent's scent is tucked nearby. The baby's heart rate will come down and oxygen levels will go up.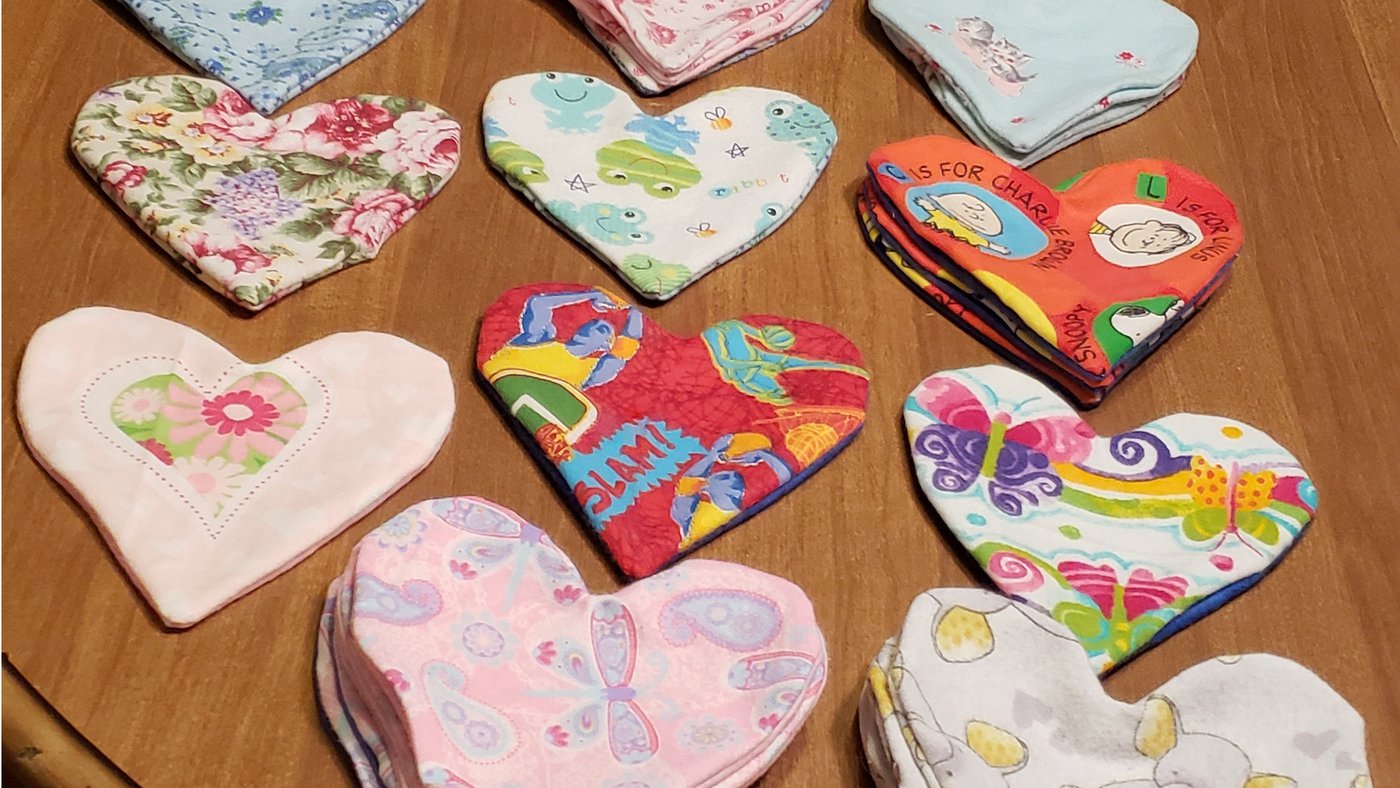 Pillows, Quilts, Hospice Bibs and More!
The Club gifted 100 pillows, sewing pillow cases for each, to help a food pantry in Elletsville. Along with pillow cases, the club has provided other requested items such as quilts to Haiti, prayer quilts, cell phone and hospice bibs to the elderly.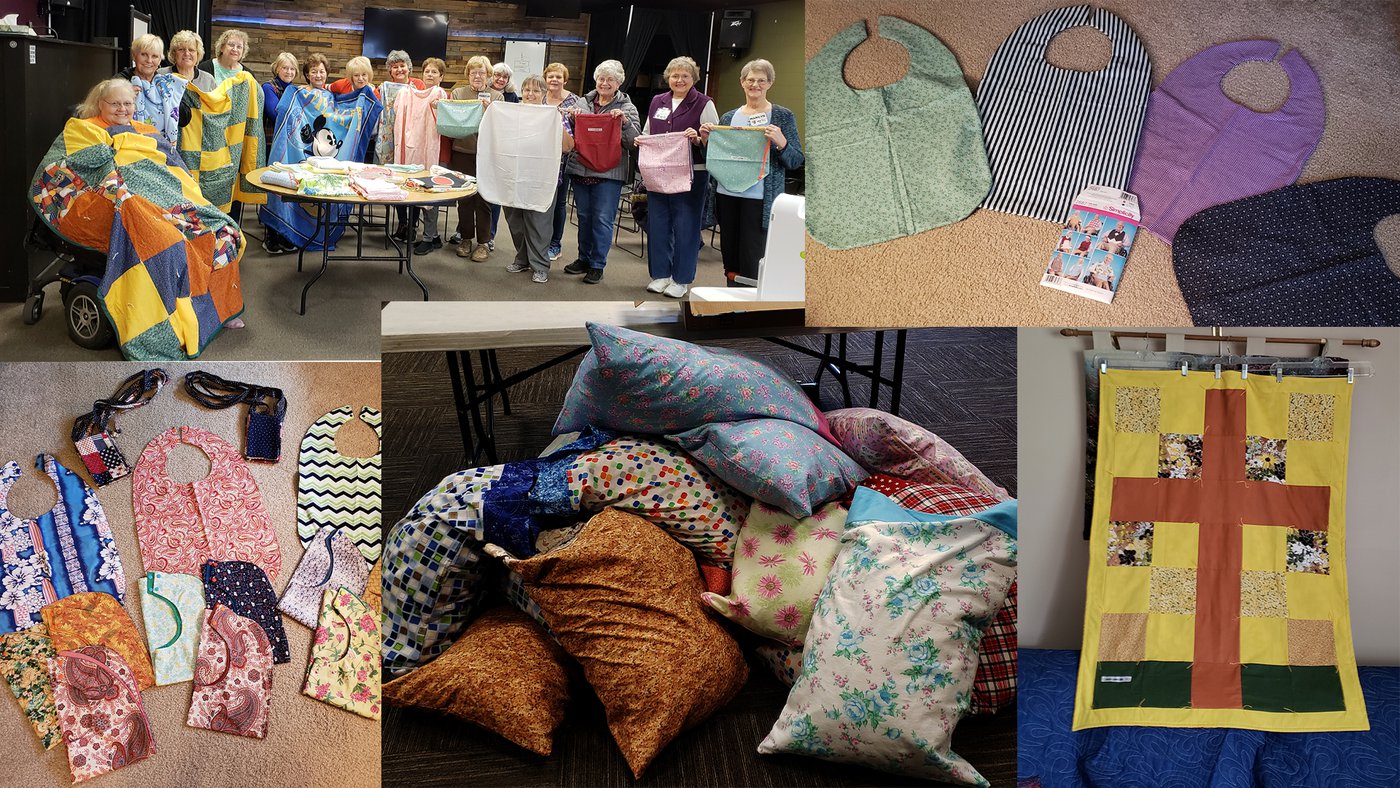 Come Join Us!
New members of the club are welcome! Even if you don't yet know how to sew, there are lots of other jobs needed: cutting, measuring, chatting and having fun! God has built this ministry with His own heart and we encourage you to pray for them as they continue on this journey to provide comfort for others.
Contact Ruth Almeida at [email protected] to learn more.